laFABBRICAdelLINO
Regular price
$317.00 USD
Regular price
$0.00 USD
Sale price
$317.00 USD
Unit price
per
Sale
Sold out
Request customization
Candid and refined, the Sangallo tablecloth is made of 80% Linen and 20% StoneWashed Cotton and enriched by a high Sangallo lace .
The flounces of Sangallo lace, finished with an embroidered border in nuances, characterize the tablecloth with a delicate, harmonious and scenographic style. The aesthetic of this tablecloth is refined and vintage-inspired, but with a timeless elegance.
The stonewashed treatment gives the fabric a naturally wrinkled appearance, which enhances the quality of the linen and cotton for a sophisticated and ethereal aesthetic , making ironing superfluous. This effect is given to the fabric during the finishing phase by inserting stones into the large textile washing machines, hence the definition "stonewashed".
LaFABBRICAdelLINO adds an extra touch thanks to the treatment with hypoallergenic vegetable dyes and soft touch finishing, which makes flax fluffy.
Measures

Rectangular - 170x240cm
Rectangular - 170x280cm
Rectangular - 170x320cm
Square - 200x200cm
Also available is the Set of 4 matching napkins - 49x49cm
Collection

The Sangallo collection by La Fabbrica del Lino is dedicated to table textiles and focuses on the refined Sangallo lace. An ancient workmanship, famous for its whiteness and for having been like linen lace: extremely light, delicate and soft.
The birth of the Sangallo lace is reflected in the waters of Lake Constance; the city in which it was created is St. Gallen, a Swiss town of medieval origin in which the manufacturing tradition linked to the weaving of linen cloths has been preserved as a legacy, from generation to generation.
La Fabbrica del Lino pays homage to this art and translates the beauty of the original Sangallo lace into sophisticated and timeless designs.
Brands

La Fabbrica del Lino is a reality that chooses to produce in a responsible and environmentally friendly way. The Carpi (MO) company founded by Luca Pagliani and Monica Bergianti is based on a passion for the excellence of the textile tradition, for the quality of Italian manufacturing and for the search for an aesthetic that is attentive to the environment. La Fabbrica del Lino produces at zero km and continuously invests in the research of innovative yarns and processing techniques. Precisely thanks to this know-how, linen, the noble material of choice, is enhanced in the individual products thanks to the totally heart-made sartorial care. A choice of value and quality, but also of value, as a fiber from eco-sustainable cultivation and production.
View full details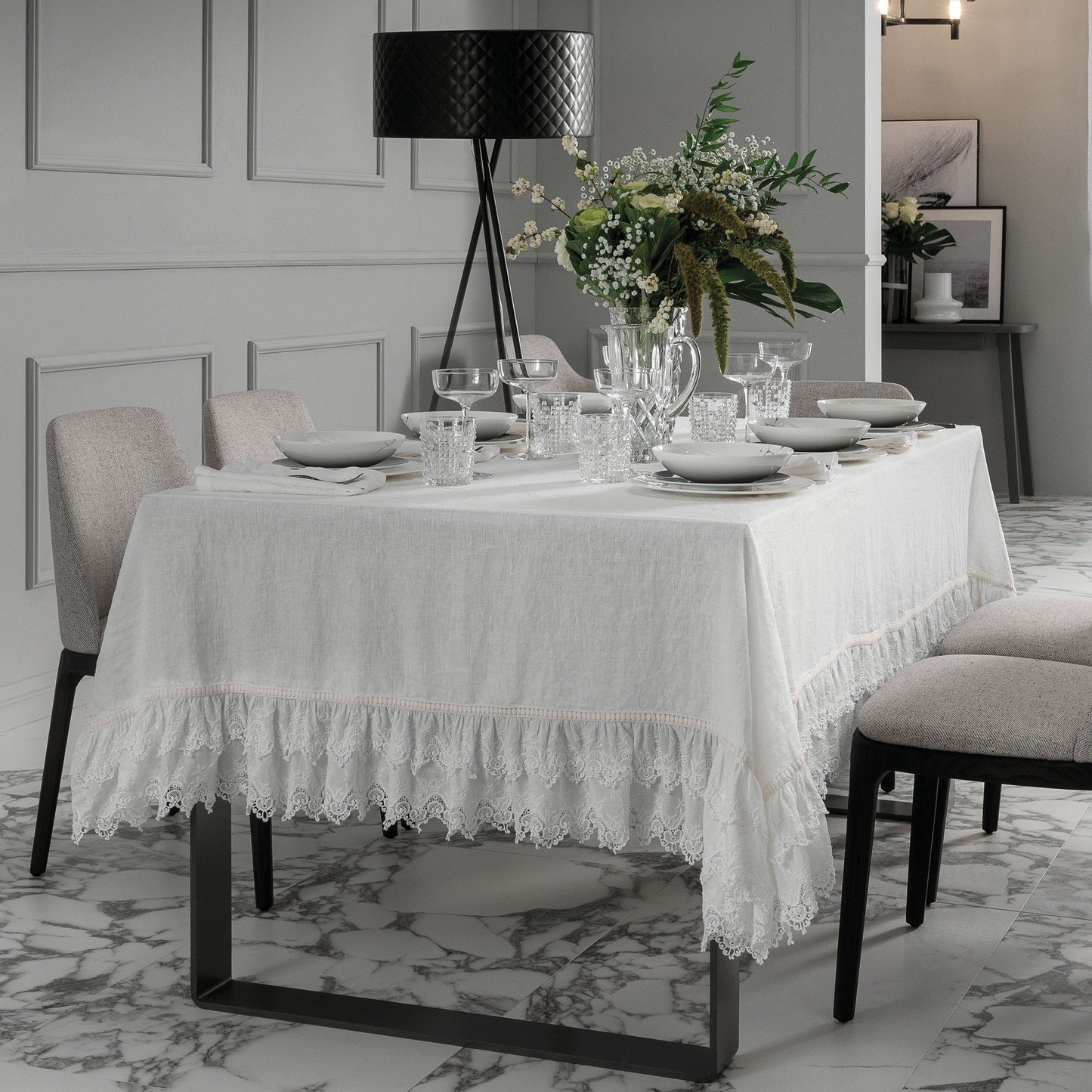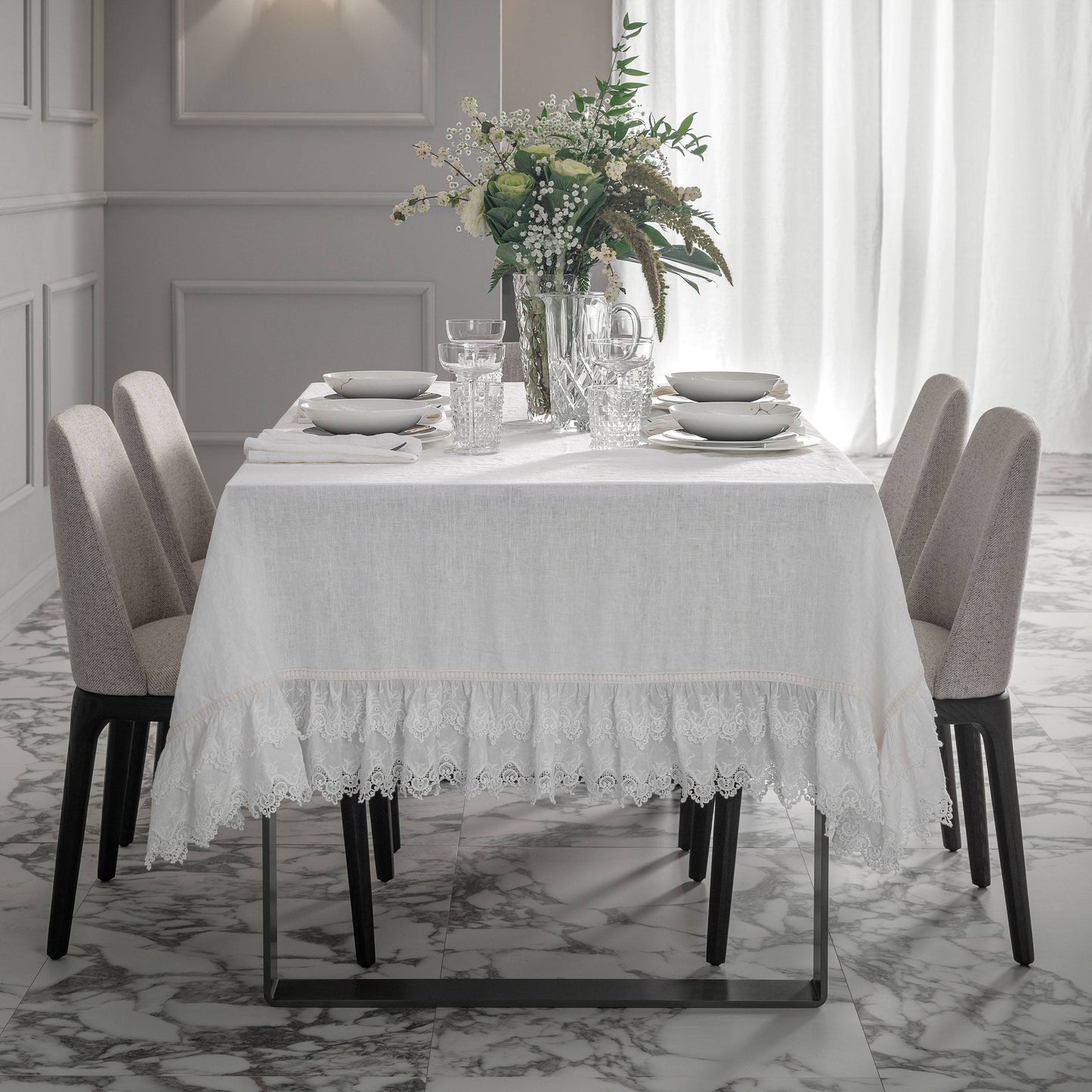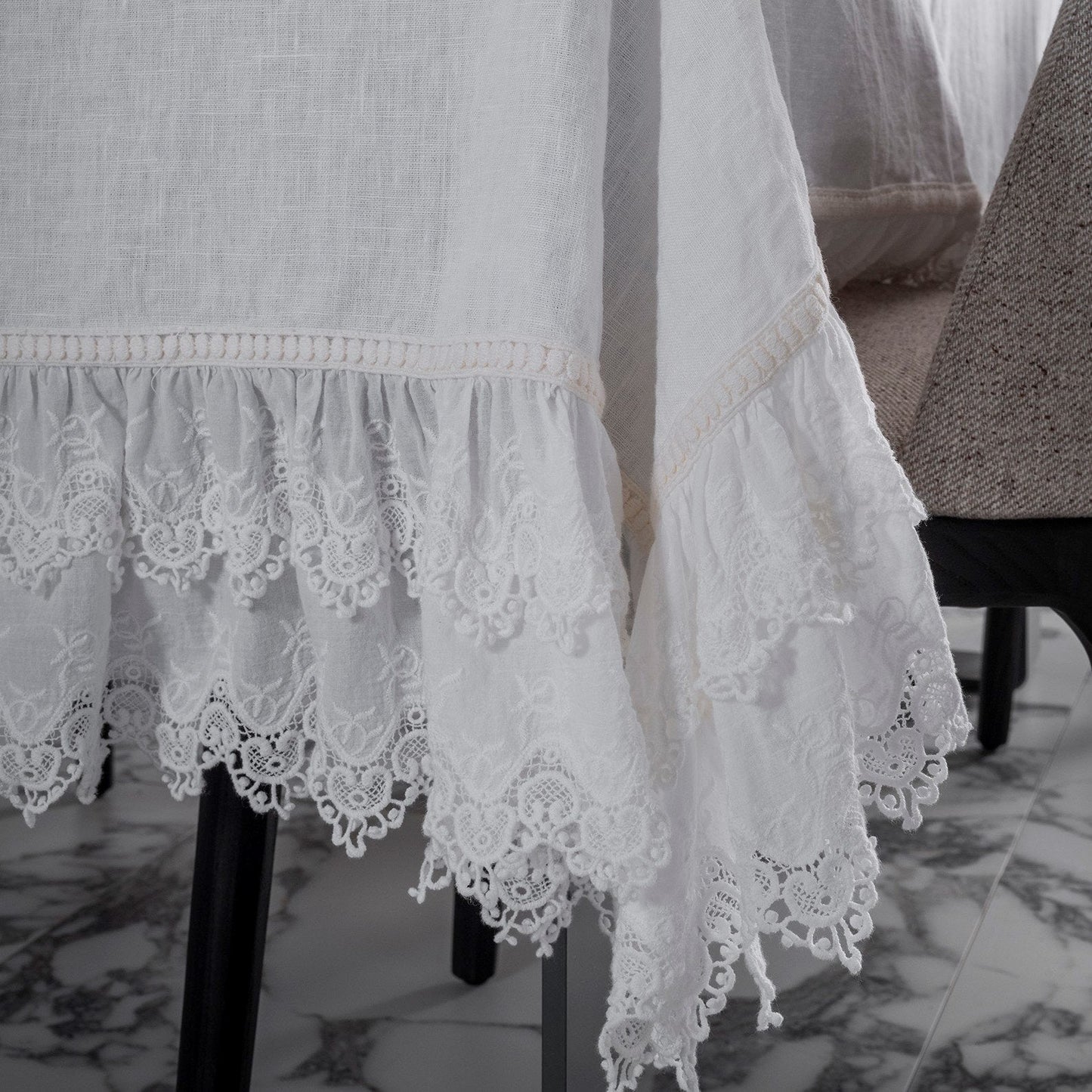 Customer Care
Our Customer Care is at your complete service.
Call or Email us for:
Purchase advice and choice of the most suitable product for your needs
Product information
Questions about orders and shipments
Doubts and/or problems
AS?
Telephone: 02 94753399
Email: info@bottega1964.com
The Service is active from Monday to Saturday
TIMETABLES
Monday - Friday: 09.00 - 19.00
Saturday: 09.30 - 15.00
Requests received on Sundays or holidays will be processed on the first working day.
Washing Instructions

Easy to wash, we recommend a delicate program at 30°C to preserve the lace for a long time.
It is not necessary to iron, thanks to the stonewashed treatment.

Personal Shoppers

Our Customer Care is at your complete service for any request.

Our contacts